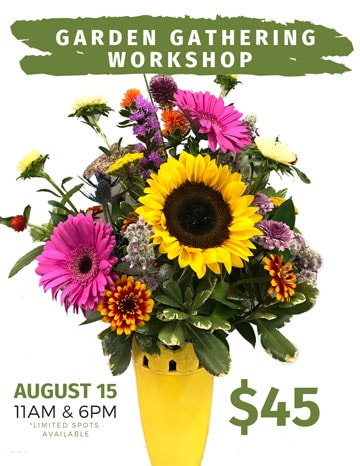 Choose The Date and Time of the Class You Would Like to Attend!
Thursday August 15, 11AM
Thursday August 12 6PM
Fresh flowers right fromt he garden to your home.
Join us and design a garden fresh arrangement in
this bright unique vase. Limited seats are available.
Call us today to sign up!

616-956-6747

Thursday August 22, 11AM

Join us August 22nd to create these fun plant
balls! All materials will be provided for only
$15! Call today and reserve your spot!

4665 Cascade Rd SE | Grand Rapids, MI 49546 616.956.6747 | www.kennedyfloral.com