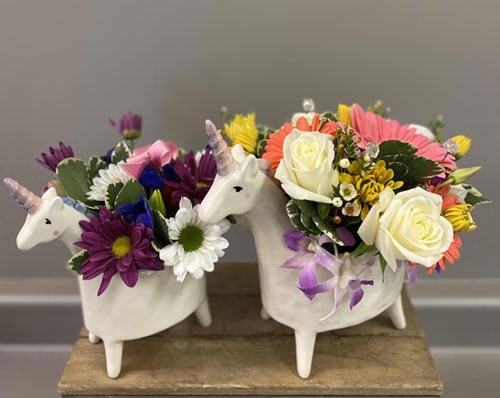 Full Moon Magical Mystery Flower Design Workshop
For every full moon in 2020 we are offering a floral design workshop in Lolly the unicorn.
Classes are offered hourly on each full moon date as well as an additional Saturday for each full moon.

Reservations are required. Call to reserve your date and time. (616) 956 6747.
-Lolly the vase is a one-time purchase of $20. -Each Lolly design class is $30.
-Lolly's Mama vase is a one-time purchase of $30.
-Each design class for Lolly's Mama is $45.
-Classes are available for all ages.
We can also offer private Lolly Design Workshops...talk about the best birthday party EVER!

Call today to reserve your spot!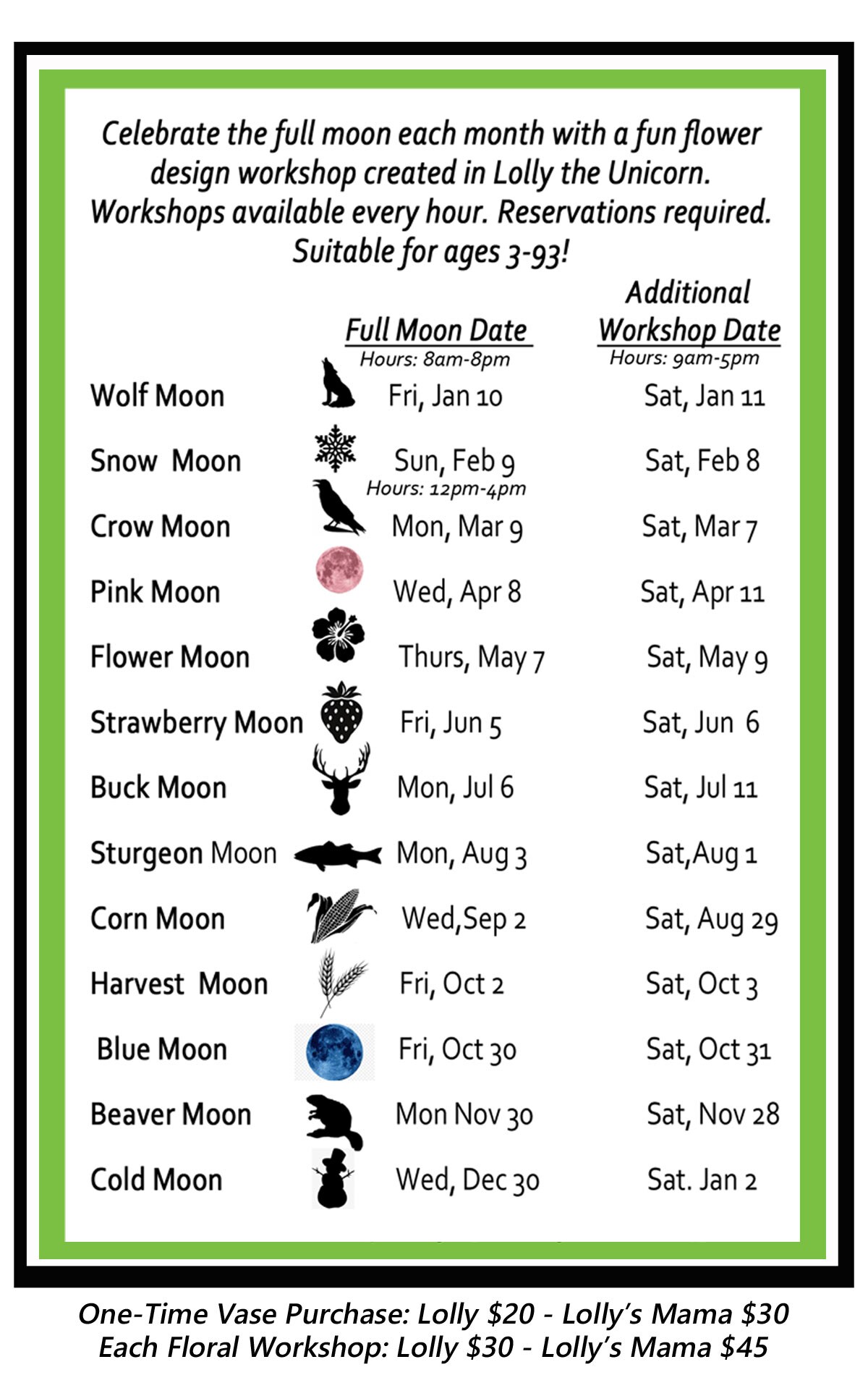 4665 Cascade Rd SE | Grand Rapids, MI 49546 616.956.6747 | www.kennedyfloral.com