Meet Our Designers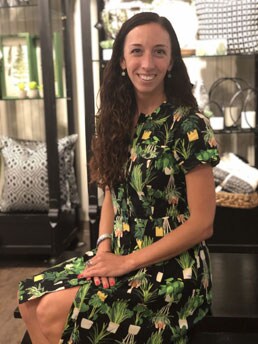 Holly
Holly has been a part of Kennedy's since she was 6 days old. She has learned every part of this business and is currently the floral design manager. She has worked in floral shops in Singapore and Australia and brings an international flare to the design team.
---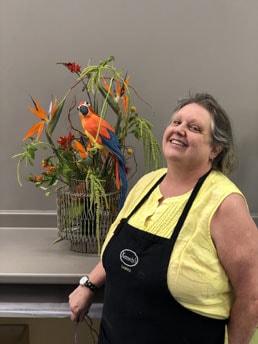 Leanna
Leanna is a lifelong learner and she is an accredited AIFD florist, which is the top international certification for floral design. She gets a twinkle in her eye when she shares her creative tips and tricks. She enjoys the variety of designing for any occasion and loves a fun challenge.
---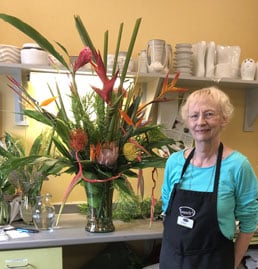 Fran
Fran is a true artist and loves being artistic with flowers. She's been with Kennedy's since 1972 and has always set the bar for the design team standards. She retired for a few years and with no surprise took up painting. We're thankful she's back part time to share her talent and fabulous floral designs.
---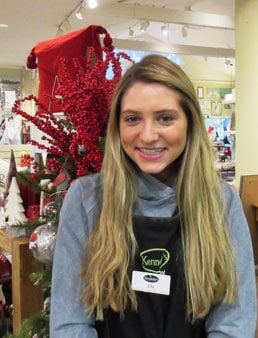 Elle
Elle's smile shows she loves flowers and designing with them. She's learned many aspects of the flower business working here through high school and is continuing as she attends college. We appreciate her fresh enthusiasm and how she keeps things so organized from the cooler to supplies and beyond.
---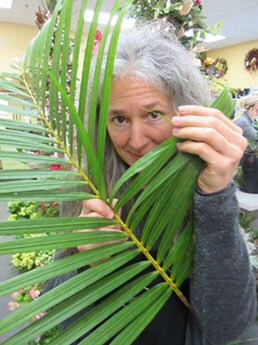 Diane
Diane is a free spirit and true artist. She is a quiet force with an exquisite design sense. She always gives her best and will let her inner hippie side come out if you give her a chance. She has been sharing her talents at Kennedy's for 4 years.
---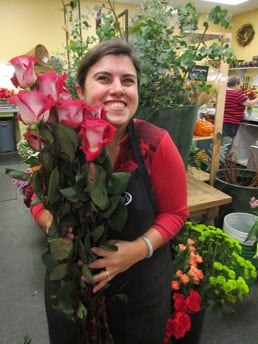 Kate
Kate joined our design team in 2015. She was the MSFA Young Designer of the Year in 2014. She loves flowers and creativity and it shows in her style as she continues to grow her talent.
---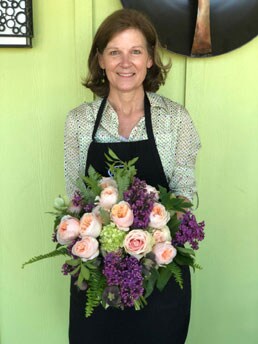 Mary
It's a jolly holiday with Mary because her zen-like calmness sets the tone in the design room. Mary has been a designer for over 30 years, and has been sharing her talents at Kennedy's since 2011. When asked, she's always willing to mentor her artistic style with her design team friends.
---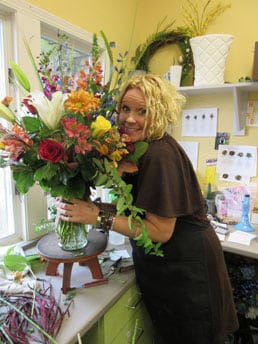 Mandy
Mandy just makes us smile. She's serious about her passion for flowers, and a prankster any chance she gets. Watch out! You may see rubber bugs or fake dung, and she loves to hear us gasp or see us jump. Mandy started designing in 1990 and has been sharing her talents at Kennedy's for 8 years.
---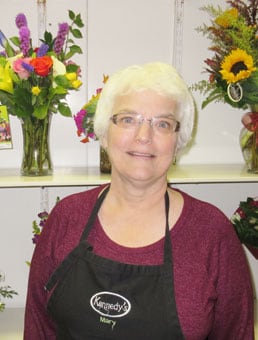 Connie
Connie is a talented flower designer who just joined our team. We nicknamed her "The Cheerleader" because she is always so cheerful. We are delighted to welcome her to Kennedy's.
---